Natalie Bergman
Lafayette, London.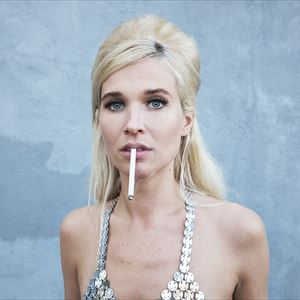 This event is for 16 and over - No refunds will be issued for under 16s.
More information about Natalie Bergman tickets
Bergman comes to this material naturally. Her first musical loves were church songs, especially the sing-song-y, repetitive hymns. "I've always written songs about Jesus," she says. "I'm not afraid of it; this album is my take on gospel music." Her voice really works the upper registers in a manner occasionally similar to 1930s blues vocalists, or perhaps Badu. But there's nothing retro about the way she multi-tracks her voice and self-harmonizes in sweet, lofty chords.
"I was raised by musical parents who encouraged their children's artistry. My mother would recite George Gershwin on the piano; she taught me how to play my favorite standards. My father loved to sing his own renditions of Dylan and Mavis Staples. He met Mavis on several occasions, and she asked him to marry her, twice. He was drawn to music with a moral compass, a backbone. My father was a student of the Bible, and had a passion for great songwriting. He valued the importance of song itself. I often found myself in discussion with him about my own music. He liked to wrestle with words. He was a master of language. He taught me a great deal about mercy."
Natalie made this record because she absolutely had to.